Author Questionnaire
With You There Is Light: Based on the True Story about Sophie Scholl and Fritz Hartnagel
published by L&L Media, 2017.
First print edition available at www.alexandralehmann.com/purchase.html (ISBN 9780997826111/ $11.99) and electronic version on amazon.com (B01IIU5JE0/$2.99). Print edition contains afterward, reader's guide and bibliography.
CONTACT:
L&L Media/Publicity
136 Ramapoo Road
Ridgefield, CT 06877
(914) 450 9598
SUMMARY:
Today in Germany, "Sophie Scholl" is a household name because of her actions against the Third Reich during World War II. Very little is known, however, about Sophie's six year relationship with German army officer, Captain Fritz Hartnagel. This book, based on their true love story told through actual letters, brings this morally complex relationship to light as well as Sophie's story to an American audience.
Sophie and Fritz grew up in Ulm as the Nazi Party took over their country. They met when Fritz was finishing his military training at an elite academy and Sophie was an active leader in the girls' Hitler Youth. When war broke out and intensified, Officer Hartnagel left for the Western and Eastern fronts and Sophie was sent to a Nazi women's labor and indoctrination camp. There she began a secret religious journey that influenced her growing opposition to the regime.
Not a member of the party, but sworn to allegiance to the Fuehrer through a new military oath, Fritz took grave risks to write to his girlfriend about SS and army atrocities. Armed with this information, Sophie and her brother and their friends soon thereafter formed the White Rose student resistance group at the University of Munich. Up until their capture in 1943, they grew to over eighteen members and had written, produced and distributed thousands of anti-Nazi leaflets, reaching over sixteen cities.
Both Fritz and Sophie's thoughts and actions – documented through their correspondence – proves that resistance to dictatorship has to come through many forms.
Here is the inspiring and complex story about two individuals caught on opposite sides of war determined to do the right thing – one of whom will make the ultimate sacrifice.
ARTIST STATEMENT
"While I was born in New York, I grew up in Europe and am fluent in German by heritage and extensive study abroad during both my undergraduate and graduate studies.
After earning an M.F.A. at Sarah Lawrence College, I received a Fulbright grant for research in Munich. Studying and inquiring about this history in the language and country that it happened in provided tremendous insight and advantage.
Readers of With You There Is Light will receive a new perspective on this history because it is informed by this point of view and primary archival sources translated into English for the first time. I have spent over ten years writing this book and now lecture at colleges and universities on German Resistance during World War II. This work has helped to develop and answer questions about my own family of origin's experience in Germany from 1908-1952." – Alexandra Lehmann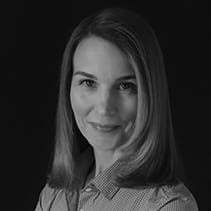 Author Photo © Tunde Jakob
On and Offline Platforms
LinkedIn and Facebook page
Western Connecticut State University
Sarah Lawrence College
Mt. Holyoke College
New England Independent Booksellers Association
Kirkus Reviews
Fairfield University
St. Paul's German Church/New York, NY