New Brunswick Theological Seminary Exhibition To Highlight "The Spirit in the Struggle against Nazism"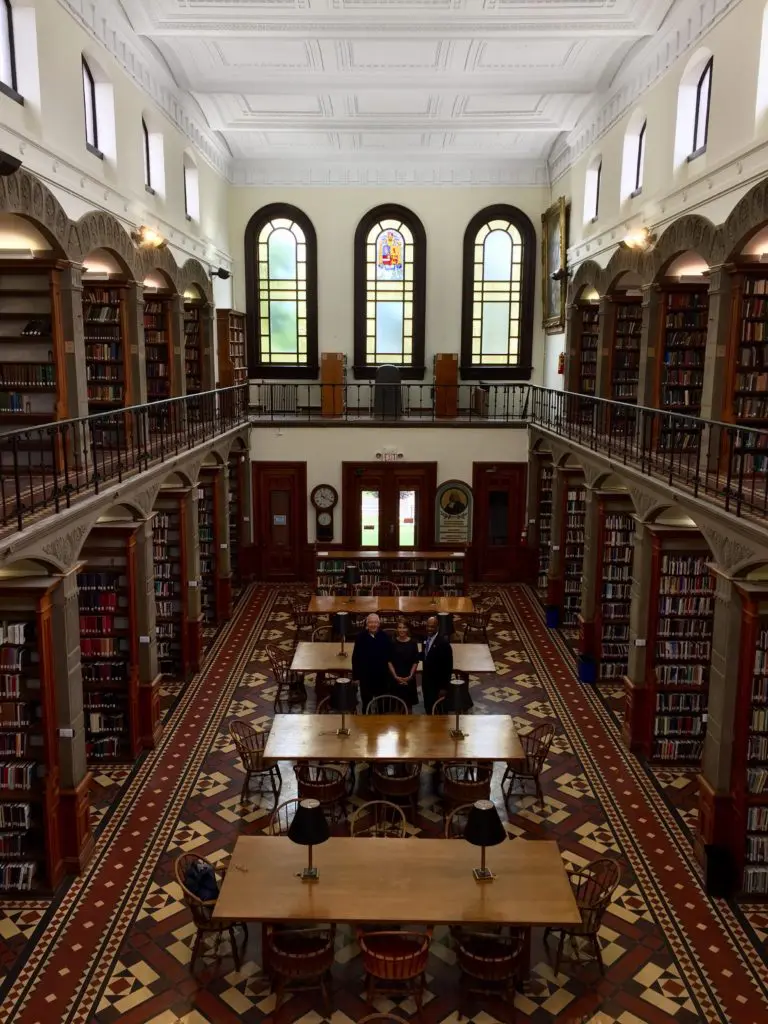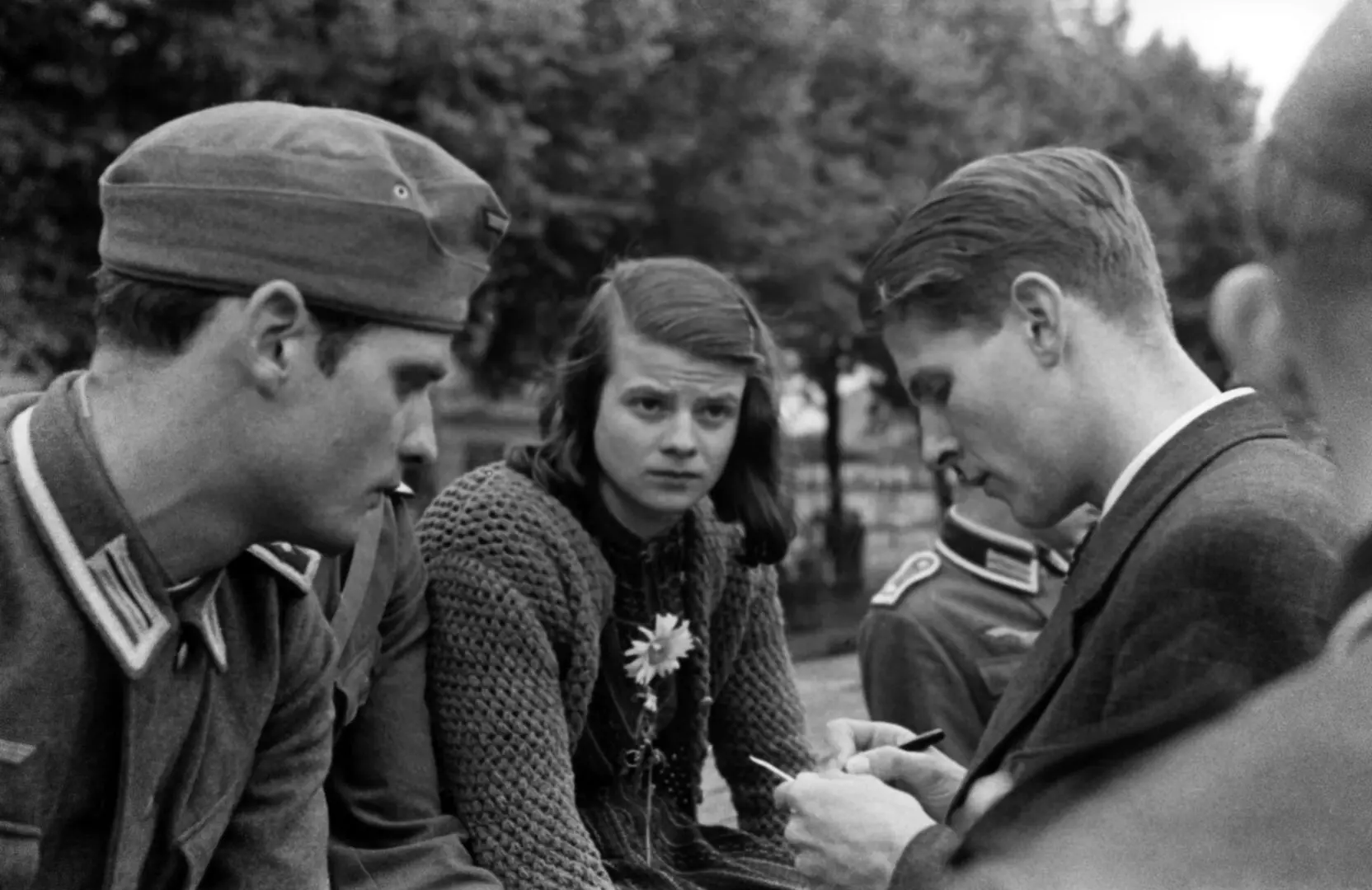 Alexandra Lehmann and NBTS President Rev. Dr. Micah L. McCreary
Author and Historian Alexandra Lehmann to Speak on Sophie Scholl's Letters and Diaries Chronicling A Religious Journey
New Brunswick Theological Seminary together with the University of Munich's White Rose Foundation will host an event entitled "The Spirit Present during the Struggle against Nazism" at the school's Gardner A. Sage Library. Author and historian Alexandra Lehmann will speak at the installation's opening on October 3 at 7 p.m. about how key members in the White Rose student resistance against Hitler called upon Christ's teachings as a source of inspiration and strength. An exhibition will accompany the lecture and remain on view through November 20.
"Siblings Hans and Sophie Scholl grew up during the Nazi overthrow of their nascent republic and both Scholls led Hitler Youth groups," says Lehmann, who wrote a well-received book on how brother and sister studied banned Christian literature. "Hans and Sophie secretly documented the religious reasons which led to their active rejection of Nazi ideology. They often quoted Scripture and Christian writers in their letters and diaries as a way to combat both the fear and sickness seeping into all aspects of their daily lives. Their faith became the most essential instrument against the regime's violence and terror."
The NBTS exhibition will show how the Scholl siblings galvanized others while studying at the University of Munich. Naming themselves the White Rose and then German resistance, they wrote and distributed thousands of anti-Hitler leaflets in different cities. Today they are regarded as some of Germany's greatest heroes. Author Alexandra Lehmann will also be on hand to answer questions during the reception.
Nathan Jérémie-Brink, Ph.D., L. Russell Feakes Assistant Professor of the History of Global Christianity at NBTS, commented, "While the Scholls are well-recognized in Germany as key figures in the resistance against National Socialism, American audiences have much to learn about their work. NBTS is excited to host the traveling exhibition of the White Rose Foundation at the University of Munich. Alexandra Lehmann's discussion of how these young students' biblical and theological reflections contributed to their rejection of Nazi ideology might inform and raise important questions for students who seek to respond to today's political landscape."
Alexandra Lehmann's lecture on the spirit inside the struggle against Nazism will both illuminate and serve to document the images on loan from our White Rose traveling exhibition," noted Hildegard Kronawitter, Chairwoman of the White Rose Foundation at the University of Munich.
About the Lecturer and Author
The author also acts as a foundation's U.S. representative and has been working on bringing Sophie Scholl's story to American audiences for over ten years. With a post graduate Fulbright grant and fluent in German, Alexandra's research includes eyewitness interviews and primary archival sources.
For more about Alexandra,
please click here
.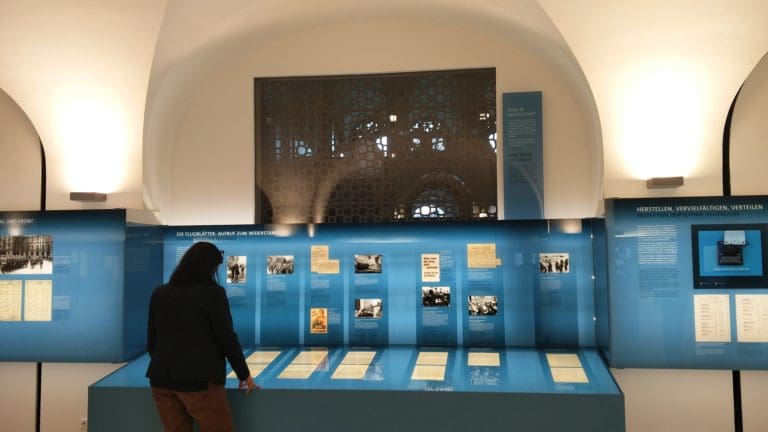 ---
For more information on "With You There Is Light: Based on the True Story about Sophie Scholl and Fritz Hartnagel," click on
amazon.com
---
Purchase The Print Edition
With You There Is Light - He told her what he witnessed. What she did with the truth changed history.