Sophie Scholl and Fritz Hartnagel Met at a Party in Ulm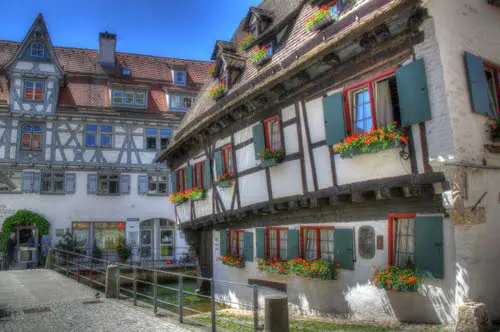 Fritz Hartnagel, a cadet at the Prussian military academy in Potsdam, and Sophie Scholl, a school girl, meet at a house party in Ulm as the National Socialists rise to power.
Sophie has strong artistic inclinations, raised in the classical German Romantic traditions along with her four siblings, Inge, Hans, Elisabeth and Werner. Their mother was a nurse during World War I, and father, an accountant, and once democratic Mayor of the provincial town where Sophie was born.
Sophie is a leader in the League of German Girls (the female Hitler Youth) and Fritz is about to say the military oath swearing allegiance to Adolf Hitler. Who could have predicted Sophie Scholl's rise to political activism, and her courage in taking her stand against Hitler?
Their ensuing story, along with the war's breakout, is a brilliant testimony of two people striving to know the truth – and to act on it. It is largely still relevant today.
Based on the true story about Fritz Hartnagel and Sophie Scholl, "WITH YOU THERE IS LIGHT" is ultimately a love story about two brave individuals caught on opposite sides of war." – Author Alexandra Lehmann
You may purchase the print edition here and the e-book here.